UCLA POST GRADUATE PROGRAM IN MANAGEMENT FOR professionals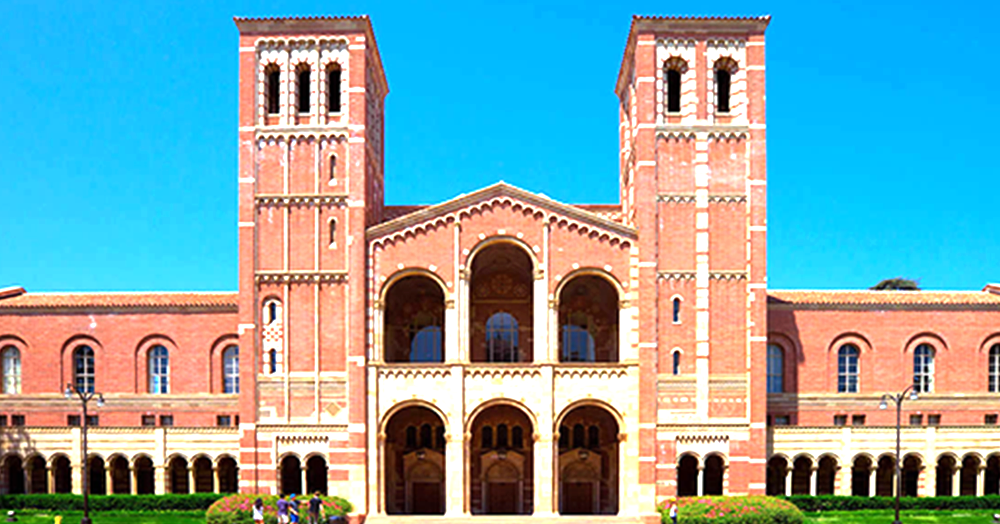 APR, 2019 – MAR, 2020
Location : INDIA & ONLINE
Program Fee : USD 10,000
PROGRAM CONTACTS
Email: ucla.pgppro@northwest.sg
Phone (India) : +91 8587878713 / 14 / 15
Phone (USA) : +1 310-825-2001
UCLA PGP PRO – Post Graduate Program in Management for Professionals is a comprehensive General Management Program for working professionals offered by UCLA Anderson School of Management, one of the top Global Business Schools. The one-year program is focused on covering General Management principles for managers and executives, looking to grow in their careers by improving management skills and attractiveness to employers.
The part-time and modular format of the program provides great flexibility and allows you to pursue the program alongside a full-time career. UCLA faculty and industry leaders ensure that the program covers all aspects of required management curriculum, as expected from a highly respected and globally renowned institution, ranked among the best in the world. The UCLA PGP PRO Program gets you started on your personal leadership journey, with a combination of strategies, skills and acumen that will stretch your thinking, and hone your abilities as a manager, helping you achieve your career aspirations of enhanced success and remarkable career growth.
As a graduate of the UCLA PGP Pro Program, apart from becoming part of the PGP Pro community, you become an integral part of the Global UCLA Executive Education network and are considered an Alumni of the UCLA PGP Pro Program as well as UCLA Executive Education. You also receive the benefits listed below:
Inclusion in UCLA PGP PRO Alumni Directory
Ability to join UCLA Executive Education LinkedIn Group and UCLA PGP Pro LinkedIn Group
You will also be invited to attend:
All UCLA Anderson Executive Education events in your region, that occur globally thanks to the efforts of the school and/or alumni and partners.
India Innovation Forum – A premier event focused on Innovation featuring top industry leaders, VCs, entrepreneurs, academic luminaries and alumni of UCLA PGP PRO and other senior level executive education programs.
You will also receive:
Dean's Quarterly Newsletter
Anderson Assets (the school's official online publication)
UNIQUE UCLA ADVANTAGE
For nearly 100 years, UCLA has been a pioneer, persevering through impossibility, turning the future into attainable. We doubt the critics, reject the status quo and see opportunity in dissatisfaction. Our campus, faculty and students are driven by optimism. It is in our DNA. It is not native; it is essential. It is what enables us to push forward and redefine what's possible. It pervades our focus on education, research and service and, in turn, opens limitless opportunities to every student. And it has fueled every accomplishment, allowing us to redefine what's possible, time after time.

This can-do perspective has brought us 13 Nobel Prizes, 12 MacArthur Fellows, more NCAA titles than any university and more Olympic medals than most nations. Our faculty and alumni helped create the Internet and pioneered reverse osmosis. And more than 140 companies have been created based on technology developed at UCLA.
Diversity of Recruiters

Best Classroom Experience
Global Executive MBA

Top MBAs for
entrepreneurship
The UCLA PGP PRO is designed for high caliber professionals across industries, who have been entrusted with increasing responsibilities within their organizations and are looking to accelerate that pace of growth. Those interested in entrepreneurship will find the program to be a great experience, to expand their ability to take their organizations to the next level of success.
Program is suitable for working professionals with:
High-quality experience with significant responsibilities and a demonstrated career progression in a corporate or entrepreneurial environment.
A minimum of 7+ years of work experience.
An undergraduate degree with a strong academic track record.
Fluency in written and spoken English.
Experience in leading teams and managing projects/ products/ people, preferred but not required.
The program is designed for driven and ambitious professionals across industries and functional domains such as sales, marketing, engineering, finance, operations, and project management; covering organizations such as MNCs, SMEs, family businesses and public sector undertakings.
CLASS PROFILE
The UCLA PGP PRO – Accomplished and Diverse Peer Group from Across the World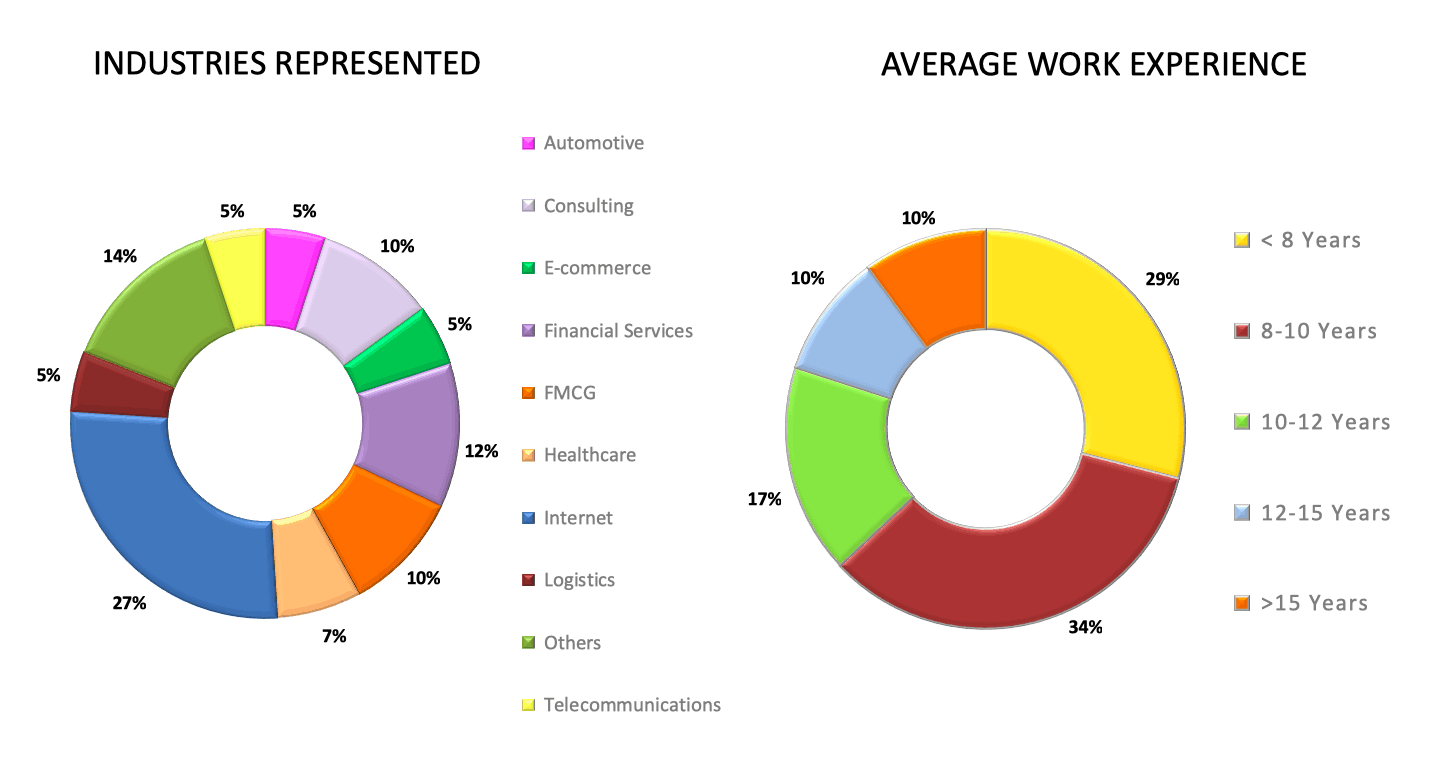 UCLA PGP PRO has been designed to expose the participants to management and business leadership essentials, in an extensive general management curriculum, that is experiential in learning and applied in focus. The participants will form a community that is composed of highly driven individuals who want to become business leaders and are investing in their own growth and development. Everyone in this community is striving to reach new heights in their careers and support each other on this journey, supported by the UCLA Anderson School of Management Executive Education.
UCLA Anderson has been offering executive education programs since 1954. For over 60 years, these programs have always conformed to the highest standards of quality and are taught by some of the best faculty in the world. UCLA PGP PRO promises the same elite experience to participants joining the program.
The videos and testimonials below capture the experience of programs and participants in different UCLA Anderson Executive Education Programs, who are all taught by the same world class faculty as the MBA and Executive MBA Programs.
The UCLA PGP PRO curriculum design ensures that participants immerse in functional knowledge of management essentials from a local and global perspective, in a manner that exposes them to all aspects of running and managing a world class business organization. They get a full view of the latest issues facing businesses and how these are being resolved in different industry and geographical constructs. Participants will also hone analytical problem-solving skills directly relevant to the most critical business issues.
Intense work, led by world-class faculty and comprehensive curriculum, challenges your potential and paves the way for you to maximize your capabilities. The focus of the Program is your development into a strong management professional with relevant skills for your sector, your industry or your functional area of interest so that you can contribute actively to the overall growth of the organization. The program structure outlined below is subject to periodic curriculum review and the modules taught are subject to change in content and coverage.
Business Management Foundations
Introduction to Strategy and Organizations
Introduction to Operations and Finance
Introduction to Marketing and Sales
Introduction to Management & Leadership
Core Leadership
Global Leadership
Essentials of Global Leadership
Global Communication for Impact
Going to Market: Global Considerations
Leading in Entrepreneurial Environment
Leading Entrepreneurial Operations
Managing People in Entrepreneurial context
Core Finance
Financial Accounting (Online)
The Financial Accounting module from Harvard Business Publishing is an introduction to the fundamental concepts of financial accounting in a management context. Throughout the module, participants are presented with real-world challenges that require them to interpret the financial data to find answers.
Corporate Finance (Online)
This module from Harvard Business Publishing provides a fundamental understanding of the principles, analytical tools, and knowledge needed to make good investment and financing decisions. The module introduces participants to finance ratios, forecasting methods, capital structure theory, and risk-return analysis.
Managerial Accounting Bootcamp
Financial accounting and Corporate Finance module are followed by an in-person two day module focused on applying the principles learnt on multiple domains. This module explores applications of financial and accounting concepts in managing business effectively and managerial decision making.
Managing Global Business
Economics
Globalization & Growth
Competitive Strategy
Entrepreneurial Management
Opportunity Recognition and Evaluation
Business Planning and Risk Management
Innovation & Phases of Business Growth
Entrepreneurial Finance
Advanced Management Immersion
Marketing and Brand Management
Corporate and Competitive Strategy
Corporate Finance, Valuation and M&A
Operations Management
Authentic Leadership
MASTER CLASSES
The program will also have master classes conducted by industry professionals on contextual topics or a skillset that is essential and required to grow to senior management levels. Below is a list of topics covered in working sessions that will take place at regular intervals through the program.
Advanced Problem Solving Techniques
Directing Your Career Growth
The Elevator Pitch
Managing Human Capital
Negotiations and Influence
You have aspirations to continue your career growth either in your current organization or explore other opportunities, using UCLA PGP PRO as a launching-pad to a successful transition outside your organization. You require career support based on industry, organization, function and level of seniority, to ensure that you are able to reach your desired goals. Northwest Education aims to add value through several interventions focused on providing the requisite support as you develop your plans and execute them.
Northwest support includes:
The Executive Coach provides guidance on improving your profile by focusing on the nuances of a good resume as well as a ready format for you to highlight your achievements. The coach shall also give you pointers to develop and maintain a strong profile on active professional networks, such as LinkedIn.
You are provided access to a Northwest maintained Job Board which lists current mandates being processed by organizations within the extended Northwest network of supportive organizations, as well as select external postings.
All of your efforts lead to the final step of you being interviewed by target organizations. If you have an upcoming interview and require additional support for preparation then on your request, Northwest team shall conduct interview practice sessions with you to prepare you and help position yourself in the best possible manner for the role within the organization.
UCLA PGP PRO follows a rolling admission (first come, first serve) process and participant applications are evaluated as soon as they are received. The step-by-step process is outlined below.
Round
Deadline Date
Application Fee
Early Round
Closed
Round 1
November 24, 2018
USD 100
Please Note:
The early application and acceptance round increases your chances of acceptance in the program by 50%
Considering the limited seats in the program and first come – first serve admission process, it is always more beneficial for candidates to apply as soon as possible. 
Your application can be placed on the waiting list. If you are not offered final admission for the current program, you might be offered a place in the next year's program. In this case, your application fee will then be considered for the next year's program. 
Application fee is refunded only in the case an applicant is not offered an admission to the program. 
PROGRAM FEES AND FINANCING
The Program fee for UCLA Anderson PGP PRO is USD 10,000 inclusive of all taxes. It covers teaching fees, all academic materials, lunches, and select dinners. The Fees does not include transport expenses and accommodation. It also does not cover any other expenses that are not expressly mentioned above.
You are responsible for full payments of fees as per the guidelines to ensure that you are part of the program. Typically we see participants adopt one of the two routes below for paying the program fees.
Candidates can pay the entire fee through available funds/ savings
There is no difference in terms of payment schedule and requirements, should the candidates fund their own candidacy.
Financing by way of loans to pay the program fees and incidental costs is available to all participants through Credila (An HDFC Limited company) or Avanse (a DHFL Company) at competitive interest rates.
Subject to Participant meeting certain norms, loans of up to Rs. 8 lakhs may be availed without any collateral requirement. Decisions on loan approval and collateral requirements will be taken by the financial institution disbursing the loan, at its sole discretion
Please note that applying for financing by way of loans in no way jeopardizes a participant's admission evaluation. However, in order to ensure that your loan is disbursed on time, we suggest that all participants seeking loan financing meet the early application deadline .
Get more information
Please fill out the form below to get more information about the UCLA Post Graduate Program in Management for Professionals (UCLA PGP PRO).