CHICAGO BOOTH ACCELERATED DEVELOPMENT PROGRAM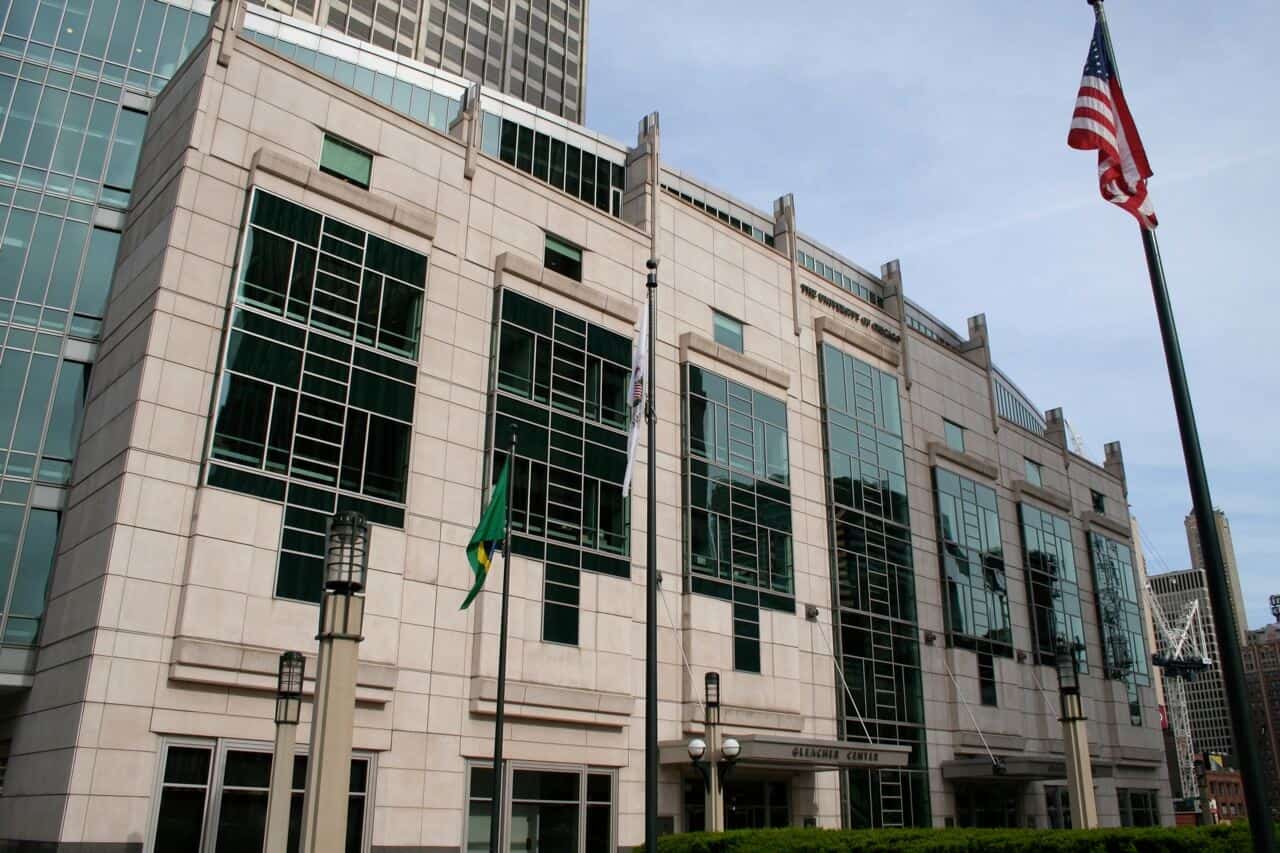 AUG, 2019 – APR, 2020
Hong Kong, New Delhi, London & Chicago
Program Fee : USD 28,000
PROGRAM CONTACTS
Email: chicago@northwest.sg
Phone (India) : +91 8587878713 / 14 / 15
Phone (UK) : +44-20-7070-2220
Phone (USA) : +1-312-464-8732
The Chicago Booth Accelerated Development Program (ADP) is a premier global executive development program from one of the best business schools in the world.
The Chicago Booth ADP is a rigorous learning journey across eight modules spread over 9 months and gives you access to the latest management thinking and tools, taught by award winning faculty at Chicago Booth School of Business and accomplished senior business leaders. It creates an amazing opportunity to build a strong personal brand and competitively position yourself and your organization. The ADP actively engages you in a collaborative learning environment with accomplished peer group in Hong Kong, New Delhi, London and Chicago.
The Chicago Booth ADP is designed for the global executive with a focus on delivering impact and leverages a significant history of ADP delivery across the globe, including London, Singapore and India. The program is tailored for busy schedule of senior professionals and is blended in design, with academic on-campus modules and off-campus experiences with online learning and live interactions to complement the on-campus experiences. You will build a global community of like-minded leaders and will become part of the Global ADP Network for life.
You emerge from the ADP program as a senior leader well placed to have significant impact on your organization, well connected to Chicago Booth and benefitting from the deep global connections and reach of University of Chicago.
Apart from becoming part of your own cohort community and building an enviable network of accomplished peers globally, upon completion of the program, you will join the Chicago Booth Executive Education Network, a global network of accomplished senior executives trained in The Chicago Approach ™.
ADP Program completion entitles you to:
The Accelerated Development Program Certificate from the University of Chicago Booth School of Business Executive Education
Inclusion in the Global ADP Network along with access to an online directory of all ADP participants across the globe
A Lifelong email forwarding address – this does not expire ever
Access and invitations to select Booth-sponsored global and regional events, ADP reunions, conferences and seminars
Access to select Booth online publications such as Chicago Booth Review, etc
Access to the Chicago Booth ADP / Executive Education LinkedIn Groups to network with successful senior business leaders around the world
Fulltime MBA

Best Business Schools
Executive MBA

Fulltime MBA
CHICAGO BOOTH ADVANTAGE
We are the University of Chicago Booth School of Business, the second-oldest business school in the world. Since 1898, we have produced ideas and leaders that shape the world of business. Our rigorous, discipline-based approach to business education transforms our students into confident, effective, respected business leaders prepared to face the toughest challenges.
IDEAS COMPETE, PEOPLE COLLABORATE
Consistently ranked among the top programs in the United States and worldwide, Executive Education at Chicago Booth is where intellectual rigor, engaged teaching, and cutting-edge research meet. We create and learn in an exhilarating climate of constructive discourse. Our executive participants have transformational experiences that turn them into more empowered, impactful leaders.
MAKE THE CHICAGO APPROACH™ YOUR OWN
INQUIRY. INSIGHT. IMPACT.
Three words that describe the power and outcomes of a distinctive way of learning, analyzing, and interacting. The way we generate, refine, and apply ideas sets Chicago Booth apart from other business schools and distinguishes our students for the entirety of their professional lives.
CONNECT WITH WORLD-CLASS FACULTY
Chicago Booth has one of the most highly-regarded faculty of any business school in the world. As part of the University of Chicago, which is home to an extraordinary 90 Nobel laureates, Chicago Booth currently has seven Nobel laureates on faculty. Accomplished teachers and active consultants, our faculty members offer a blend of academic excellence, rigorous scholarship, real-world relevance, and practical application to provide participants with unparalleled opportunities to expand their horizons.
This program is designed for senior executives who are functional leaders and heads, keen to develop a wider general management perspective outside their traditional area of control and expertise. ADP participants represent a diverse range of industries, backgrounds, and nationalities, creating a dynamic environment for peer learning and sharing.
Program is suitable for professionals with:
Significant experience and demonstrated career progression and success across levels, including

CEO's, Directors, Presidents, etc.
CFO's, Head of Finance, Head of Investments etc
Leaders at Accounting and Auditing firms / partnerships
Senior functional managers, business heads and Managers of managers
Individuals with outstanding careers and leadership roles in a variety of settings

A strong drive to succeed and aspirations for reaching beyond the obvious career milestones.
Demonstrated ability to adapt, learn and apply new knowledge in varied situations.
A minimum of 10 years of work experience in functional, technical, or business roles.
A graduate degree with a strong academic track record.
Fluency in written and spoken English.
CLASS PROFILE
The Chicago Booth ADP – Accomplished and diverse peer group from across the world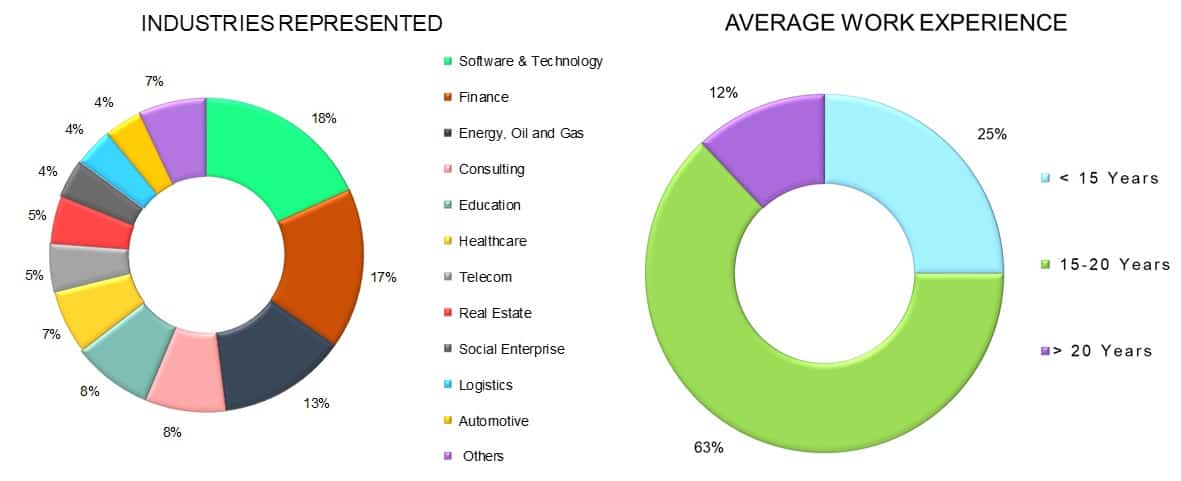 During the Chicago Booth ADP, you will learn advanced management concepts, latest management thinking and tools from world-renowned faculty at one of the world's most prestigious and highly acclaimed business schools. From the first day onwards, you will have the opportunity to apply new concepts to your organization's challenges during the off-campus modules that enhance learning and application, and then confer with the professors and your peers about the results during on-campus modules.
By attending this program, you will:
Develop a comprehensive understanding and gain insight into the critical functional areas within a company.
Learn how to manage across functional areas and lead cross-functional teams.
Strengthen strategic decision-making skills and enhance strategic thinking.
Build and learn to shape organizational culture and structures that create value.
Network and establish long-term relationships with key executives from other organizations.
Learn strategic tools and techniques to manage future growth.
Position yourself to take on more strategic, general management roles.
Gain greater self-awareness and understanding of how you work with others.
Develop a personal leadership plan with the help of a professional coach.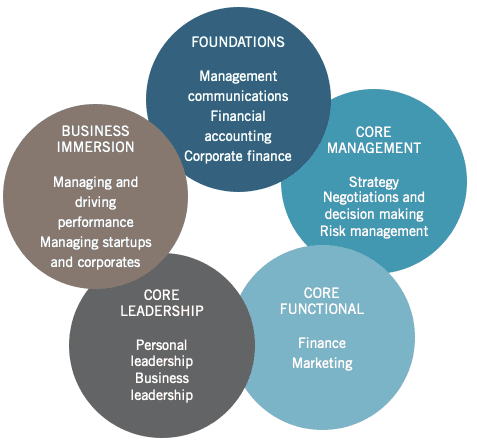 Ready yourself for the academic environment and build a common language
Read and formulate your thoughts on the case studies, articles, and preparation questions
Complete pre-program leadership survey to get you started on your leadership journey
MODULE 2 (ON-CAMPUS: HONG-KONG)
This Financial Accounting module is an introduction to the fundamental concepts of financial accounting in a management context. The module teaches participants how accounting systems are used to record the day-to-day economic activities of a business. Participants learn fundamental accounting concepts and then apply those concepts in a detailed examination of the financial statements used to describe the business. Throughout the module, participants are presented with real-world challenges that require them to interpret the financial data to find answers.
Multiple live interaction sessions are scheduled at regular intervals to discuss the latest thinking, case study, research or a topic of contextual importance. Such topics could include:
Financial Accounting
Personal Leadership Action Plan (Leadership check-in)
MODULE 4 (BUSINESS IMMERSION: NEW DELHI)
Our partner, Northwest Education, shall administer and coordinate this field immersion module on contextual topics and skillsets that add an important dimension in your continued growth as a senior executive.
The immersion is designed to expose participants to the culture and ethos of rapidly growing Indian economy and Industry. This includes exposure to large corporates as well as fast growing startups that are serving both local and global markets. Several of these would be led by Chicago Booth Alumni which promises to also expand the network for participants and bring them closer to the very tight knit community across the globe.
This workshop on driving corporate performance will focus on tools and techniques to measure and improve corporate performance, it would cover following topics:
Measuring and driving corporate performance – The Balanced Scorecard approach
Balanced Scorecard simulation
Managing performance in portfolio companies for Corporate Groups and Private Equity investors
Case competition will draw upon and hone the application of your acquired knowledge and enhanced leadership abilities. Your team skills will be put to the test as your group takes on a real business, marshals fact-based decision-making and devises a unique, practical solution to its challenges.
This module provides a fundamental understanding of the principles, analytical tools, and knowledge needed to make good investment and financing decisions. The module introduces participants to finance ratios, forecasting methods, capital structure theory, and risk-return analysis and then asks them to apply these concepts in several different approaches to valuing a business.
Continuing live interaction sessions are scheduled at regular intervals to discuss the latest thinking, case study, research or a topic of contextual importance:
•    Financial Accounting
•    Platform Strategy
•    Behavioral Economics
•    Coaching and Mentorship (Leadership check-in)
MODULE 6 (ON-CAMPUS: LONDON)
This module provides participants with the skills and guided practice necessary to master important concepts in business communication. A special emphasis is placed on planning, writing, and presenting as students learn how to lead more effectively through well-organized and successfully-executed business communication strategies.
Continuing live interaction sessions are scheduled at regular intervals to discuss the latest thinking, case study, research or a topic of contextual importance:
•   Management of Organizations
•   Social Capital
•   Authentic Leadership (Leadership check-in)
MODULE 8 (ON-CAMPUS: CHICAGO)
Analyze the sources of financial fragility
Learn the components of effective risk management
Drawing on the latest research in the psychology of judgment and Decision Making Processes, you will learn how to negotiate hard with integrity, using the basic influence techniques used by professional negotiators. You will learn to recognize flaws in your negotiation and decision-making processes, develop frameworks for making sound decisions, and create a system to monitor, improve, and implement your skills.
You will learn techniques that will enhance your influence within your company and with your clients and vendors.
You will:
Develop insights on how to make intuitive decisions.
Learn strategies for analysis and preparing for negotiations.
Learn techniques for Creating Value
Know what information is needed to negotiate effective outcomes.
Develop methods of achieving Goals in a Multiple‐issue Negotiation
Assess decision-making skills and develop plans to improve performance.
Businesses don't lead unless individuals lead. Leadership operates at many levels, including country, industry, business, product, and personal levels. In this session participant will look at a number of tools and skills to grow their existing business or lead a new venture off the ground. They will explore the knowledge, skill, and discipline that build leadership abilities and will learn to tell compelling stories that allow people to follow the direction they set.
Recognize the leadership phases through which all companies progress and anticipate the hurdles that cause us to stumble.
Develop the entrepreneurial mind-set in taking your business to the next level.
Begin incorporating the characteristics of entrepreneurial leadership into your own leadership identity.
Identify and fortify your personal combination of knowledge, skill, and discipline to enhance your leadership abilities and potential.
Learn to build your social capital by building your network.
Improve your ability to lead conversations and run high impact meetings.
Practice and apply three story tools that will hone your skill and discipline in telling the right stories at the right time for the right reasons.
Develop an action plan to continue to lead more effectively and to grow your personal leadership capabilities for the business
Core Chicago Booth Faculty. One Program. Four Global Locations.
Fiercely independent thinkers, our faculty members constantly test ideas – with colleagues in their field as well as those from other disciplines. They appreciate and seek out divergent perspectives because they recognize that open inquiry makes knowledge richer.
Our faculty engage you in a learning environment where the principal modes are discourse and discussion. They'll ask you and your peers to take an active role in uncovering the ideas and facts that lead to new solutions.
OUR FACULTY
Because of our dedication to academic inquiry and elevation of the idea, you'll find faculty who are leaders in their areas of study and have the accolades to prove it. Top researchers, they are sought after to share their insights in the boardroom, courtroom, with the media, and in testimony before congress.
You'll also find them approachable, willing to continue the dialogue and offer feedback. Program faculty, who you'll be engaging with in- and outside the classroom, may include:
RENOWNED SPEAKERS
Distinguished speakers deepen the learning experience at Chicago Booth ADP and give you first hand insights into how top leaders overcome critical challenges. Prominent achievers who shared their insights at Chicago Booth ADP during the last academic year included:
As a senior executive, you have aspirations to continue your career growth either in your current organization or explore other opportunities, using ADP as a launching-pad to a successful transition outside your organization. You require career support based on industry, organization, function and level of seniority, to ensure that you are able to reach your desired goals. Northwest Education aims to add value through several interventions focused on providing the requisite support as you develop your plans and execute them.
On your request, a Northwest Executive Coach will work with you to help develop that plan through a detailed interaction and asking relevant questions, helping guide your thinking as you prepare for the next step. This interaction is broad ranging and is meant to address the gaps in your profile and leadership journey as well as develop measures to improve performance at work, and in advancing your career, within or outside the organization.
Northwest support includes:
Chicago Booth Accelerated Development Program (ADP) follows a rolling admissions (first come, first serve) process and participant applications are evaluated as soon as they are received. The step-by-step process is outlined below.
| Round | Deadline Date | Application Fee |
| --- | --- | --- |
| Early Round | Dec 15, 2018 | USD 250 |
Please Note:
The early application and acceptance round increases your chances of acceptance in the program by 50%
Considering the limited seats in the program and rolling admission process (first come – first serve), it is always more beneficial for candidates to apply as soon as possible. 
Your application can be placed on the waiting list. If you are not offered final admission for the current program, you might be offered a place in the next year's program. In this case, your application fee will then be considered for the next year's program. 
Application fee is refunded only in the case an applicant is not offered an admission to the program. 
PROGRAM FEES AND FINANCING
The Program fee for Chicago Booth ADP is USD 28,000 inclusive of all taxes. It covers teaching fees, all academic materials, lunches and select dinners. The fee does not include transport expenses (domestic and international), any associated visa fees etc. and accommodation for modules and/or workshops in Hong Kong, India, London or Chicago. It also does not cover any other expenses that are not expressly mentioned above.
You are responsible for full payments of fees as per the guidelines (provided upon admission) to ensure that you are part of the program. Typically participants adopt one of the three routes below for paying the program fees.
Candidates can pay the entire fee through available funds/ savings
There is no difference in terms of payment schedule and requirements, should the candidates fund their own candidacy.
Companies can support the internal career advancement of their high potential senior executives by sponsoring them in the program.
Companies interested in sponsoring their high potential senior executives and who want to learn more about the program should get in touch with Northwest at chicago@northwest.sg to schedule a one-on-one discussion with a program advisor.
Candidates must pay the fees directly and claim reimbursement from their employer. Northwest does not accept direct payments from companies at this point in time.
Chicago Booth has been offering executive education programs for several decades and is a trusted partner of senior executives across the globe for meeting their continued learning needs. The Chicago Booth ADP is now a global brand and the program conforms to the highest standards of quality and is taught by some of the best faculty in the world. Chicago Booth ADP promises a truly world-class learning experience to participants joining the program.
The testimonials here capture the experience of programs and participants in Chicago Booth ADP Programs, who are all taught by the same world-class faculty and conducted on Chicago Booth's global campuses.
" The experience is intellectually stimulating, thought provoking, and at the same time, offers great practical application. I have expanded my network from meeting new people in ADP and had so much fun along the way!"
— Pam Jackson, Partner, PriceWaterhouseCoopers, UK
"The most memorable moments in the program for me were interactions with the Chicago Booth family – inspirational industry leaders, accomplished faculty and entrepreneurs; the opportunity to experience global campuses and the relationships I have built with my peer group."
— Prashant Kukreti, Head of Enterprise Risk, Corporate Compliance & Ethics, Target, India
" As well as being a world-class general management program taught by extraordinarily knowledgeable faculty, ADP is a fantastic networking opportunity. It's a chance to create relationships with people you are less likely to otherwise meet; and to collaborate and share best practices with experienced leaders from a really interesting mix of industry and geographical backgrounds."
— Carl Segerstrom, Global Talent Management, Merck & Co, Switzerland
"During my corporate career spanning more than 20+ years, a lot has changed in business context. It was [the] right time for me to learn new management concepts, best practices, get global exposure, and be prepared to mentor others. Chicago Booth ADP was perfectly designed, covering all aspects of business and a complete package for an executive to be successful in today's world."
— Niranjan Mishra, 
President (CMO), JK Cement, India
About University of Chicago
University of Chicago (UChicago) is a intellectual destination which attracts outstanding participants to its international campuses thereby enabling companies to deal with global challenges without difficulty.
UChicago is well known for its:
Transformative Education: The core curriculum at UChicago challenges the conventional thinking of the participants and encourages new ways of thinking leading to positive social impact.
Groundbreaking Research: UChicago is known for its research in the various fields from engineering, technology, medicine to business. Their research has had an impact around the globe, leading to such breakthroughs as discovering the link between cancer and genetics, establishing revolutionary theories of economics, and developing tools to produce reliably excellent urban schooling.
Commitment to enrich society: Being the second largest employer in Chicago, our reputed faculty, outstanding participants and staff encompass a dedicated team constantly working towards the purpose of the university.
Get more information
Please fill out the form below to get more information about the Chicago Booth Accelerated Development Program (CHICAGO ADP).