YALE GLOBAL EXECUTIVE LEADERSHIP PROGRAM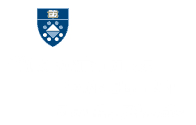 APRIL, 2019 – DECEMBER, 2020
Location : YALE CAMPUS (US)
Program Fee : USD 60,000
PROGRAM CONTACTS
Email : yale@northwest.sg
Phone (USA) : +1 203-436-9402
Phone (India) : +91 8587878713 / 14 / 15
Phone (Australia) : +61 424-700-034
As a leader, the world expects you to compete strategically and win globally, no matter the odds. The Yale Global Executive Leadership Program will prepare you for the highest levels of global leadership. You will leave the program equipped with strategic insights, leadership skills, and the deep understanding of global business context needed to drive growth and profitability in a high-performing organization. Your five weeks at Yale will include participation in the world-renowned Yale Chief Executive Leadership Institute and will culminate with a Yale certificate and entry into the Yale alumni family.
Upon completing the  program, you will join the elite Association of Yale Alumni  and gain exclusive access to our vast global alumni network and an array of resources that facilitate lifelong learning, growth, and success. Following are some of the key benefits
Membership in the Association of Yale Alumni, a network of 150,000 Yale alumni around the world.
Membership in the Yale School of Management Alumni Association
Inclusion in the Yale alumni directory and the SOM alumni directory
A lifelong email forwarding address: [yourname]@aya.yale.edu
Access to the Yale Career Network
Access to the Yale SOM Job Board
Invitation to CELI reunions and SOM executive education reunions
Invitation to local SOM chapter events
Access to selected Yale SOM career services
Increasing access to Global Network for Advanced Management alumni events around the world
25% discount on all Yale SOM executive education open enrollment programs
Free participation in faculty webinars available to SOM alumni
Invitation to participate in the SOM Alumni Association student mentoring program
Free access to thousands of journals through JSTOR and HeinOnline
THE UNIQUE YALE ADVANTAGE
Yale University alumni include CEOs of global corporations, 19 Supreme Court justices, 5 U.S. presidents, 5 Academy-Award winners, 13 living billionaires, and many foreign heads of state. In addition, Yale has graduated hundreds of members of Congress and many high-level U.S. diplomats, including former U.S. Secretary of State Hillary Clinton and current Secretary of State John Kerry. Fifty-two Nobel laureates have been affiliated with the University as students, faculty, or staff, and 230 Rhodes Scholars graduated from the University.
Yale is a pioneer of CEO learning with the acclaimed Chief Executive Leadership Institute (CELI), the world's first leadership program for CEOs.
The mission of the Yale School of Management is to educate leaders for business and society. The school's close ties to Yale University, active connection to the Global Network for Advanced Management, and integrative approach to leadership enables participants to develop a genuine understanding of an increasingly complex global context.
The program will bring together a group of proven business leaders who hold C-level positions or positions within one level of the CEO—someone identified within the leadership pipeline as the next in line. They should be an integral part of the organization's decision-making team.
We welcome applications from participants with
Significant experience and demonstrated career progression and success across levels, including 

Executive committee members
Heads of major business units
Heads of function for the entire organization
Senior executive members of core advisory or core operating groups.

A minimum of 20+ years of work experience including significant time in senior management roles.
A strong drive, ambition and belief that being the best within the organization is not enough, they have to be one of the few in the industry, leading and shaping it for the future.
YALE SOM faculty are dedicated teachers and leading researchers who play an outsized role in shaping business theory, policy, and practice. With a small student body and welcoming community, Participants get unparalleled access to this expertise.
JEFFREY SONNENFELD is currently the senior associate dean of leadership programs as well as the Lester Crown Professor in the Practice of Management for the Yale School of Management, as well as founder and president of the Chief Executive Leadership Institute, a nonprofit educational and research institute focused on CEO leadership and corporate governance.
Professor Sonnenfeld's related research has been published in 100 scholarly articles which appeared in the leading academic journals in management such as Administrative Sciences Quarterly, the Academy of Management Journal, the Academy of Management Review, the Journal of Organizational Behavior, Social Forces, Human Relations, and Human Resource Management. He has also authored eight books, including The Hero's Farewell, an award-winning study of CEO succession, and another best seller, Firing Back, a study on leadership resilience in the face of adversity.
Professor Sonnenfeld has also served full tenured professor at Emory's Goizueta Business School for a decade and a professor at the Harvard Business School for a decade.
CHIEF EXECUTIVE LEADERSHIP INSTITUTE
As part of the program you will be attending the renowned CEO Summit, under the aegis of the Yale Chief Executive Leadership Institute (CELI). CELI is the pioneer of CEO learning and hosts CEO Summits from New York to New Delhi and Shanghai to Mumbai, bringing together top business leaders and policy makers, as well as leading academics, in a unique learning environment that fosters candid, off-the-record exchanges among participants.
The CEO Summit is led by Yale Professor Jeffery Sonnenfield, ranked by BussinessWeek as one of the world's 10 most influential business school professors.
Yale SOM has distinguished itself among business schools with its integrative approach to learning and leadership development. You will enhance skills and knowledge required to excel in all aspects of business as its leader, and then connect the dots as you dig deeper into broader stakeholder perspectives. Yale GELP is designed to engage the participant in a transformative learning experience through illustrating and immersing in the connections among different aspects of true global leadership.
As part of the program, you will learn how to:
Authentically lead your organization.
Inspire, coach, and mentor others to achieve a higher level of performance.
Reflect upon and advance your personal leadership skills and your individual role in building a high-performing organization
Set the direction of your business and develop an overarching corporate strategy by understanding the competitive forces.
Persuade, influence, and negotiate expertly by improving your analytical and tactical skills.
Evaluate and improve your firm's performance by analyzing its financial statements and recognizing important strengths and red flags
Assess global business environments and anticipate financial factors, emerging market's challenges and opportunities, and policy barriers and incentives.
Address operational challenges and leverage operational capabilities to create competitive advantage
Manage crisis and drive change effectively through the organization.
Plan the financial dimensions of your strategy and explore the frontier issues in the global financial system.
Avoid pitfalls in restructuring, M&A, and turnaround situations.
Align talent with strategy to create a more resilient and agile organization.
Drive shareholder value and balance growth, ambition and oversight with fiduciary responsibilities and realities.
Selective enrollment of highly qualified and diverse candidates enhances the learning experience and value for supporting organizations. The Admissions Committee takes into account a candidate's organizational level; management experience, particularly in chief executive and/or senior management roles; and future responsibilities, and assembles qualified individuals who are senior-level decision makers representing a wide range of backgrounds.
Proficiency in written and spoken English is essential for the completion of course assignments and active engagement in fast-moving discussions. A telephone or personal interview also may be required as part of the admissions process.
The Admissions Committee begins reviewing applications as soon as they are received. Once the review process has begun, qualified candidates are admitted on a rolling, space-available basis. It is recommended that you apply early to the Yale GELP as the space is limited. To apply online please click here.
| Application Round | Deadline Date |
| --- | --- |
| Early Round | December 15, 2018 |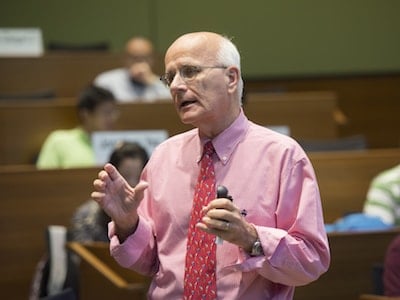 ABOUT YALE SCHOOL OF MANAGEMENT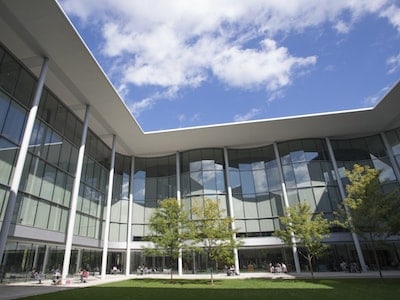 Get more information
Please fill out the form below to get more information about the Yale Global Executive Leadership Program (YALE GELP).