UNIVERSITY OF LONDON INTERNATIONAL PROGRAMMES
DIPLOMA FOR GRADUATES IN MANAGEMENT

MAY, 2016 - MAY, 2017

Locations : Bangalore, Delhi & Mumbai

Program Tuition : Rs 9,95,000*

PROGRAM CONTACTS

Email: [email protected]
Phone: +91 8587878713 / 14 / 15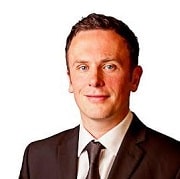 (Keele University, Institute of Direct and Digital Marketing, UK)
Sam is a British National and is currently working as Marketing Director with True Influence. He has had a marketing career spanning 14 years, and has held various positions within UK, with organizations such as the Visium Group, Property Secrets, DMGT, The Digital Property Group, etc. He has grown through the ranks within the functional area, starting as an associate and learning the ropes, growing into a managerial role and then into leading the digital marketing function within mid-size companies, especially internet based companies. He has strong knowledge of the new age internet based marketing platforms and helps companies achieve a high ROI on their digital marketing spends as well as manage customer acquisition and support the sales functions. He also volunteers for various organizations such as Enable India where he is using his skills to help them build a strong brand presence in the country.