UNIVERSITY OF LONDON INTERNATIONAL PROGRAMMES
DIPLOMA FOR GRADUATES IN MANAGEMENT

MAY, 2016 - MAY, 2017

Locations : Bangalore, Delhi & Mumbai

Program Tuition : Rs 9,95,000*

PROGRAM CONTACTS

Email: [email protected]
Phone: +91 8587878713 / 14 / 15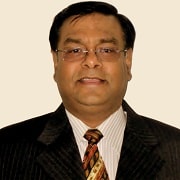 (MBA – IIM Bangalore; B.Tech – NIT Rourkela)
Rakesh Gupta is an experienced Business Process Outsourcing professional with strong Operations, Business Development and Solutions expertise. He has over 25 years of domain experience primarily in CRM and Tech support for the Telecommunication and the IT industry. Rakesh has had a decade long innings with IBM, first as the Vice President and Global CRM Solutions Leader at their Global Process Services subsidiary and then as a Business Development leader with IBM Australia. He has the exposure to lead large teams having handled Operations and Service Delivery for 3 major telecom clients in North America, managing over 2000 agents. He was also the Global Competency leader for Performance Management at IBM. Prior to joining IBM, Rakesh had worked at Cellmania (a startup now acquired by RIM), Motorola and Wipro. At Motorola India he was Head of Sales for Radio Products and has experience in supporting Network Operators whereas at Wipro his role was that of a Senior Area Manager for Delhi region handling sales and support for corporate clients. Rakesh is a B Tech. from National Institute of Technology, Rourkela with a MBA from Indian Institute of Management, Bangalore.