UNIVERSITY OF LONDON INTERNATIONAL PROGRAMMES
DIPLOMA FOR GRADUATES IN MANAGEMENT

MAY, 2016 - MAY, 2017

Locations : Bangalore, Delhi & Mumbai

Program Tuition : Rs 9,95,000*

PROGRAM CONTACTS

Email: [email protected]
Phone: +91 8587878713 / 14 / 15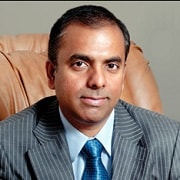 Nat Malupillai was most recently the Director for Digital Analytics at Target India, with specific focus on Target.com, Mobile and Marketing Analytics. Prior to Target, Nat was leading Flextronics's Global IT captive center, was CIO of CapitalOne Canada, and held Management Consulting roles with Deloitte Consulting, and PWC in the US, advising Fortune 100 companies on various subjects including IT Strategy, Analytics, Supply Chain Optimization, Merger Integration, and New Market Entry. Nat received his B.Tech (Chemical Engineering) from National Institute of Technology, Tiruchirapalli & MS from Texas A&M University; and an MBA from Cornell University. He is also passionate about sports, community development with special interest in Children's Education and Infrastructure Development.