UNIVERSITY OF LONDON INTERNATIONAL PROGRAMMES
DIPLOMA FOR GRADUATES IN MANAGEMENT

MAY, 2016 - MAY, 2017

Locations : Bangalore, Delhi & Mumbai

Program Tuition : Rs 9,95,000*

PROGRAM CONTACTS

Email: [email protected]
Phone: +91 8587878713 / 14 / 15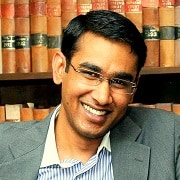 (MBA – Harvard Business School; B.Tech & M.Tech – IIT Delhi)
Mohit is a part of the Northwest Leadership Team and is actively involved in development of new courseware as well as mentoring students on problem solving skills and grooming for senior and middle management positions. Earlier, Mohit was working as a senior Engagement Manager at McKinsey and Company, where he led multiple projects within the healthcare sector across US, UK, EU, Middle East and East Asia. At McKinsey, Mohit worked with senior leadership teams including the CEOs and Senior Vice Presidents at clients that included Pharma and Medical Devices companies, Hospitals and Insurers. Prior to consulting, he has had stints in sales and marketing with Unilever group, Medtronic, Inc. and Novartis. He completed his B.Tech and M.Tech in Biochemical Engineering from the Indian Institute of Technology Delhi and got his MBA from Harvard Business School where he received second year honours, was a Treasurer of the Student Association and a Co-President of the Healthcare Club. Mohit is the co-author of 'Break the MBA Admission Barrier', which was published by Pearson Education in 2006 and 2008 in India.