Northwest leadership team brings significant hands-on experience in executive education, training and coaching based on their leadership stints at top tier organizations such as McKinsey, Unilever, P&G, Future Group, IBM, etc. Mohit and Tamhant are Harvard Business School graduates and co-founders of Northwest, along with Maitreyi Singhvi. The core beliefs and practice mantra for the team are:
Relevant: We believe that education should be relevant in terms of breadth and depth of coverage for the audience. Only then will it be interesting, engaging and useful
International: Personal and professional growth requires exposure in today's global world. We bring International to local and vice versa to ensure that our program participants get the required exposure to the world, beyond the computer
Contextual: We all live in a moment and it changes – the economy is not the same as it was 5 years ago and it wont be the same 5 years from now. Context is important for learning and we ensure that it is included and is the basis in everything we do
Blended: In person learning is important for effectiveness and personal growth and online learning brings in flexibility and scale. We are working on the mix – blended learning and making it effective
Affordable: We are designing new programs and with every program and scale benefits, we aspire to bring the cost down for participants and companies
Networks / relationships:Networks for important for us to live healthy and survive and they are even more critical at work/ business where they ensure that we grow and prosper. We promote active networking between our program participants, guests, alumni, faculty and the leadership team
Leadership Team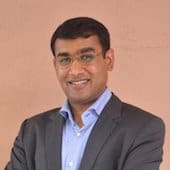 Mohit Jain
B.Tech, M. Tech, IIT Delhi; MBA, Harvard Business School
Mohit is a Co-Founder of Northwest Education and leads the organization with a focus on Strategy, Operations and Academic Excellence. Prior to Northwest, Mohit was working as a senior Engagement Manager at McKinsey and Company, Inc where he led multiple projects within the healthcare sector across US, UK, EU, Middle East and East Asia. At McKinsey, Mohit worked with senior leaderships teams including the CXOs and Senior VPs at clients that included Pharma and Medical Devices companies, Hospitals and Insurers. Previously, he has had stints in sales and marketing with Unilever group, Medtronic, Inc. and Novartis. He completed his B.Tech and M.Tech in Biochemical Engineering and Biotechnology from the Indian Institute of Technology Delhi and got his MBA from Harvard Business School where he received second year honours, was a Treasurer of the Student Association and a Co-President of the Healthcare Club. Mohit is the co-author of 'Break the MBA Admissions Barrier', which was published by Pearson Education in in 2006 and 2008 in India.
Tamhant Jain
B.Tech, IIT Kanpur; MBA, Harvard Business School
Tamhant is a Co-Founder of Northwest, based in Mumbai and leads the organization in New Business Development, Marketing and Operations. Prior to Northwest, As an entrepreneur, Tamhant built 'Ivory Tag' as India's first complete line of lifestyle fashion accessories and exited the venture with a sale to strategic investors. At Ivory Tag Tamhant drove product positioning, customer experience and retail expansion into major online and offline retailers. Previously, he was CEO of Adonis, India's largest consumer durable services company where he developed Sales, HR & IT capabilities and led charge to get this 1200 people strong company ISO certified. Under his leadership Adonis added several large Indian and MNC clients in new business verticals. He has also served as Chief, Strategic Planning at Future Group, India's largest retailer. He was responsible for critical business strategy projects apart from leading two services business. Tamhant had a 5-year stint in US with Tavant Technologies where he was instrumental in scaling up India operations. Tamhant completed his B Tech from IIT Kanpur and published 6 research papers in International conferences on AI and robotics. He was awarded Director's letter of recognition for research excellence, Dean's Merit Scholarship & Certificate of Merit for Academic Excellence. He completed his MBA with Distinction from Harvard Business School. He served as COO – South Asian Business Association and Co-VP Conferences – Globalization Club.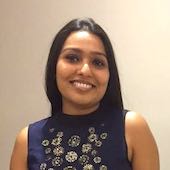 Maitreyi Singhvi
BA, LLB, GGSIP University; COBE & BEPM, UC Berkeley Haas School of Business
Maitreyi is a Co-Founder of Northwest and leads Sales and Legal for the organization. Prior to Northwest, Maitreyi was working as a legal officer with Daman Health Insurance Company (a part of Munich Re) in Abu Dhabi focusing on domestic insurance policies and procedures. Maitreyi has also had stints in India working with the leading law firm, Tuli and Co (Indian Associate of Kennedys UK) as well as assisting the Additional Solicitor General, Mr. Gourab Banerji in litigation and arbitration, with a focus on the Insurance Industry. Maitreyi is a member of the Bar Council of India and completed her BA and LLB from GGSIP University and her Certificate Of Business Excellence and Berkeley Executive Program in Management from UC Berkeley Haas School of Business.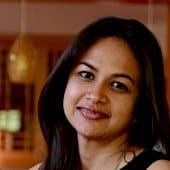 Kanika Singal
B.Arch, SPA; MBA, IIT Delhi; YGELP, Yale School of Management
Kanika leads career services at Northwest and focuses on connect with industry to create opportunities for participants in various Northwest programs. Previously, she was a Director with the Corporate Executive Board, where she was part of the India Leadership team. An architect turned business strategist, she has spent the last 10 years, working across the world, with leading companies on their new business development, growth, marketing and strategy issues, with some of the leading organizations in the world, including McKinsey and Co and Levi's Strauss. Kanika is a Yale Alumna, having completed the Yale Global Executive Leadership Program from the Yale School of Management. She recieved her MBA from Department of Management Studies at IIT Delhi and completed her graduate studies at the School of Planning and Architecture in New Delhi, India. She has deep connections with the education sector and people skill development is a life long passion for her, having operated her own art coaching institution in New Delhi and being involved in coaching junior professionals to senior leaders in all her corporate stints.