UNIVERSITY OF LONDON INTERNATIONAL PROGRAMMES
DIPLOMA FOR GRADUATES IN MANAGEMENT

MAY, 2016 - MAY, 2017

Locations : Bangalore, Delhi & Mumbai

Program Tuition : Rs 9,95,000*

PROGRAM CONTACTS

Email: [email protected]
Phone: +91 8587878713 / 14 / 15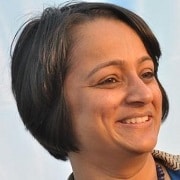 (MBA – IMI Delhi; Accredited MBTI® & FIRO B professional; B.Sc. – Computer Science)
Juhee has been in the Learning & Development domain for over 12 years now with her current responsibilities involving management of the Leadership Development Center at Accenture India. Her core deliverables includes analysing the training needs for entire the Accenture workforce, detailed gap analysis and designing Capability Building programs to fulfil those gaps and up-skill the workforce. She has rich experience in developing and implementing various leadership programs for targeted high potential employees across the Company at a national and regional level. Furthermore she has designed and delivered Leadership Development trainings and Assessment Centres for the organization's senior management. She has also completed a certification in Knowledge Management from The International Knowledge Management Institute; Washington D.C., U.S.A. Juhee is a certified psychometric test conductor and accredited profiler for a number of important organization psychology assessment tests including the FIRO-B and the MBTI.