THE CHICAGO BOOTH
ACCELERATED DEVELOPMENT PROGRAM

HONG KONG, NEW DELHI, LONDON & CHICAGO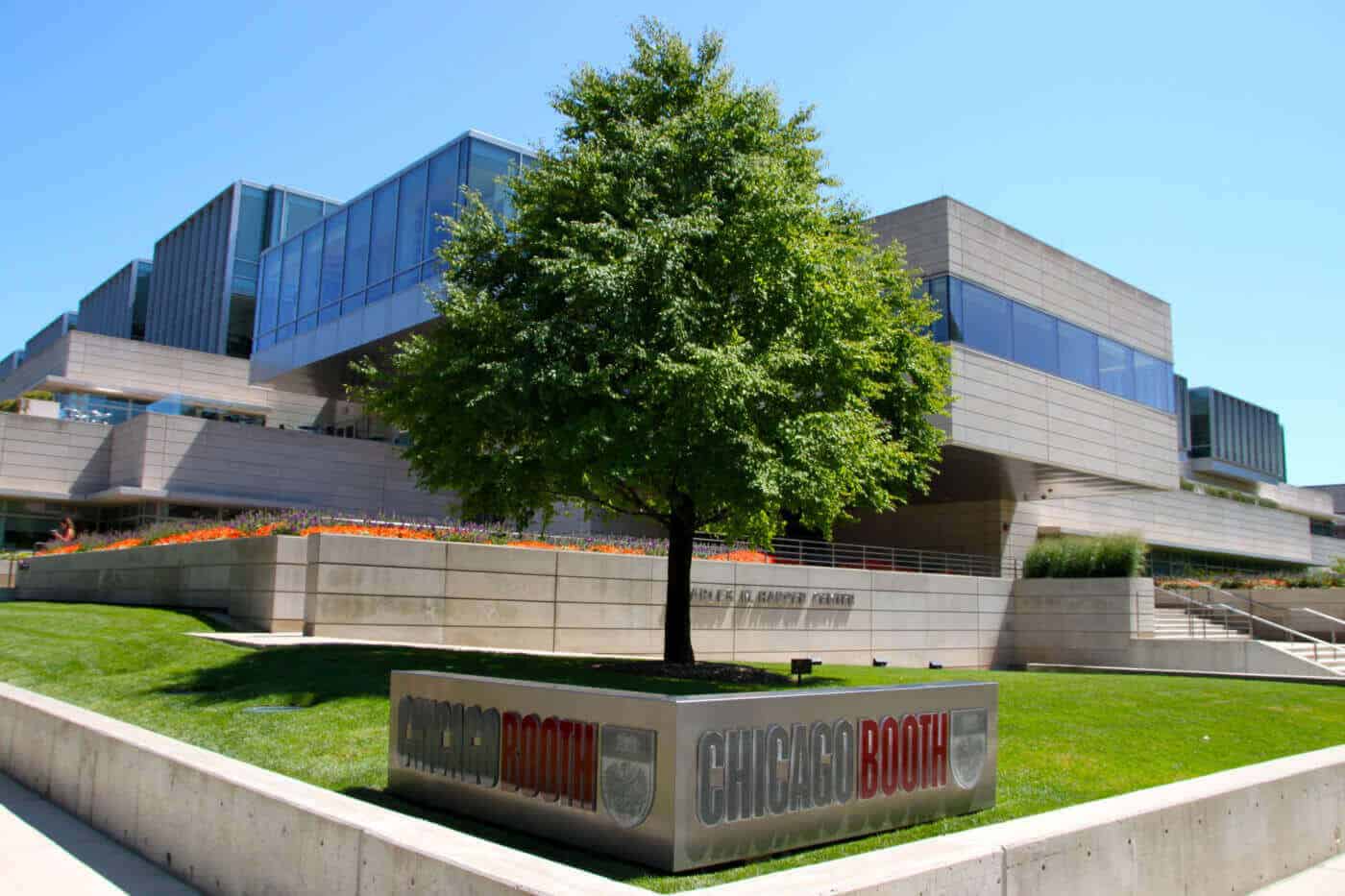 The Chicago Booth Accelerated Development Program (ADP) gives you access to the latest management thinking, tools and opportunity to build a strong personal brand to competitively position yourself and your business—for today and for the future. ADP actively engages you in a collaborative learning environment as you learn general management essentials from world-renowned faculty at one of the world's most prestigious and highly acclaimed business schools.
Chicago Booth ADP is a rigorous learning journey across eight modules spread over 9 months and gives you access to the latest management thinking and tools. It is tailored for busy schedule of promising senior professionals and is blended in design, with academic in-class modules in Hong Kong, New Delhi, London and Chicago campus, workshops, online foundation programs and several peer assisted learning exercises.
Following are some of the key highlights :
✓ You will receive the ADP Certificate from the University of Chicago Booth School of Business Executive Education and join the global ADP Participant network.
✓ Chicago Booth School of Business is consistently ranked among top 5 business schools by major publications.
✓ A comprehensive General Management program that leverages Chicago Booth's strengths in Strategy, Leadership and Finance.
✓ A Lifelong Chicago Booth email forwarding address – this does not expire ever
✓ Academic modules taught by ~15 faculty members from Chicago Booth. Chicago Booth has one of the most highly-regarded faculty of any business school in the world. As part of the University of Chicago, which is home to an extraordinary 90 Nobel laureates, Chicago Booth currently has seven Nobel laureates on faculty.
✓ Program linked Career Services and subscription to Job Boards and global executive search platform provided by Northwest.
✓ Invitations to all Chicago Booth-sponsored events, ADP reunions, conferences and seminars globally.
✓ Access to select Booth online publications such as Chicago Booth Review.
GET STARTED
Please register below to receive program brochure and connect with a program advisor

PROGRAM DETAILS
AUG, 2018 – APR, 2019
Location : Hong Kong, New Delhi, London & Chicago Booth campus (US)
Program Fee : $25,000
Email : [email protected]
Phone (India) : +91 8587878713 / 14 / 15
Phone (USA) : +1-312-464-8732
Phone (UK) : +44-(0)20-7070-2229

We are the University of Chicago Booth School of Business, the second-oldest business school in the world. Since 1898, we have produced ideas and leaders that shape the world of business. Consistently ranked among the top programs globally, Executive Education at Chicago Booth is where intellectual rigor, engaged teaching, and cutting-edge research meet.
Chicago Booth gives you access to cutting-edge, Nobel Prize-winning research. Our faculty redefined the science of the stock market, originated the study of modern finance, pioneered database marketing, and defined the concept of social capital.
Chicago Booth faculty are world-renowned professors with practical experience. Our faculty collaborate and consult with firms, serve on corporate boards, and start their own companies. They are sought out for expert analysis and advice by government and business leaders worldwide. Because our professors teach a masterful mix of theory and application, you can start applying what you learn from day one.
You will build a strong network that lasts a lifetime. Our programs attract some of the brightest and best senior executives from across the world. You will create close bonds and networks you can tap into throughout your personal and professional life.
Chicago Booth has been offering executive education programs for several decades. These programs conform to the highest standards of quality and are taught by some of the best faculty in the world. Chicago Booth ADP promises the same elite experience to participants joining the program.
The testimonials here capture the experience of programs and participants in Chicago Booth ADP Programs, who are all taught by the same world class faculty and conducted on Chicago Booth's global campuses.
" The experience is intellectually stimulating, thought provoking, and at the same time, offers great practical application. I have expanded my network from meeting new people in ADP and had so much fun along the way!"
— Pam Jackson, Partner, PriceWaterhouseCoopers, UK
" As well as being a world-class general management program taught by extraordinarily knowledgeable faculty, ADP is a fantastic networking opportunity. It's a chance to create relationships with people you are less likely to otherwise meet; and to collaborate and share best practices with experienced leaders from a really interesting mix of industry and geographical backgrounds."
— Carl Segerstrom, Global Talent Management, Merck & Co, Switzerland