THE BERKELEY EXECUTIVE PROGRAM IN MANAGEMENT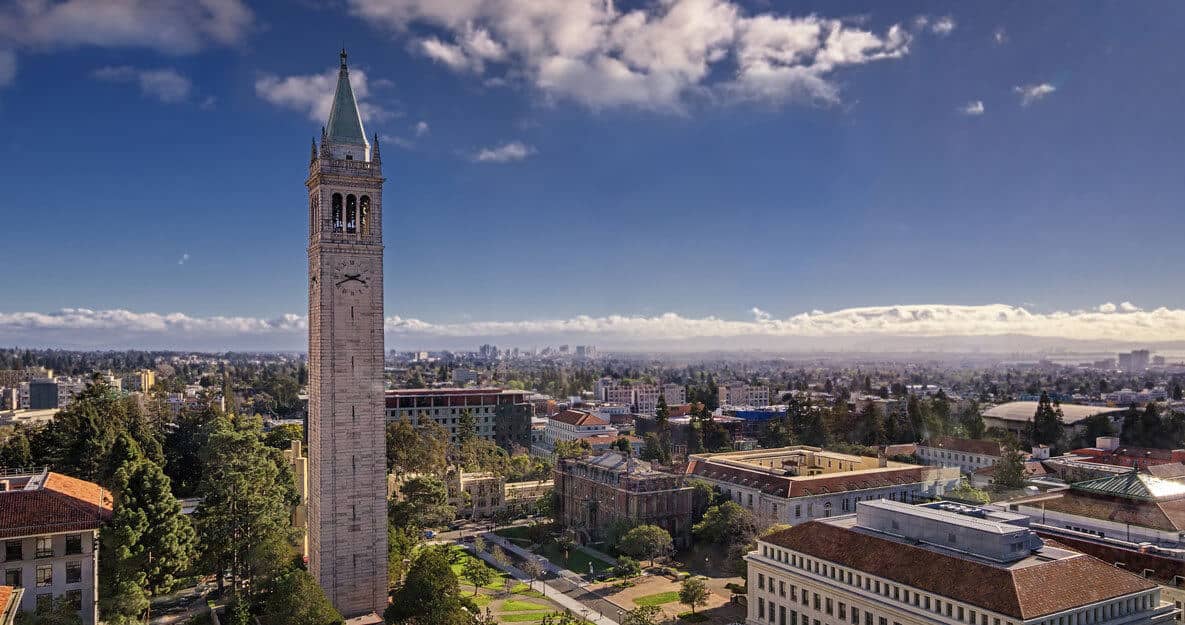 DEC, 2019 – NOV, 2020
Location : India & UC Berkeley campus (California, US)
Program Fee : $33,000
PROGRAM CONTACTS
Email: bepm@northwest.sg
Phone (India) : +91 8587878713 / 14 / 15
Phone (USA) : +1-510-643-2248
A strong personal brand and a global network are prerequisites to achieve greater success in your career. Today's complex global business environment rewards those who develop advanced management skills by reinvesting in acquiring the latest knowledge and experiences.
The BERKELEY EXECUTIVE PROGRAM IN MANAGEMENT is a distinguished general management program that prepares you for the next level of leadership. Created to transform proven leaders into global executives ready for leading the charge, EPM encourages reflection, enhances strategic thinking and develops authentic leadership.
You will graduate with a mark of distinction from a world-renowned university as a member of an elite and influential alumni network ready for the next stage of your success.
Apart from becoming part of your own cohort community and building an enviable network, participants graduate from the Berkeley Executive Program in Management as a member of the elite Berkeley-Haas alumni community.
This entitles the participants to*:
Join an elite network of distinguished Haas Alumni. You will have access to a global network of over 38,000 Berkeley-Haas alumni via a password-protected online community
A UC Berkeley email forwarding address – this does not expire ever
Access to exclusive Haas-sponsored reunions, conferences and seminars
The Berkeley Executive Program in Management Certification from the UC Berkeley Center for Executive Education at the Haas School of Business
Access to the Long Business Library and other university database services (onsite)
One-year subscription to the California Management Review
Join the exclusive Berkeley-Haas Alumni LinkedIn group
Receive Berkeley-Haas Alumni Magazine
Receive bimonthly Berkeley-Haas Alumni E-newsletter
Access to exclusive  Video portal, Haas Insights, a window into research highlights, industry speakers, blogs, and more
Subscription to Berkeley-Haas Alumni Jobs Newsletter with latest job posting from distinguished employers
*All benefits subject to change
UC Berkeley's Distinguished Alumni Include:

UNIQUE BERKELEY HAAS ADVANTAGE
Programs at The Center for Executive Education at UC Berkeley-Haas are helmed by Haas faculty — some of the most forward-thinking minds in business today. As the second-oldest business school in the United States, the Haas School of Business at the University of California, Berkeley, is one of the world's leading producers of new ideas and knowledge in all areas of business. The school's outstanding reputation is bolstered by the distinction of having two of its faculty members receive the Nobel Prize in Economics over the past 15 years.
The school's distinctive culture is defined by four defining principles:
Question the status quo
Confidence without attitude
Students always
Beyond yourself
Part Time MBA

eBusiness
Entrepreneurial Research

Most Tech CEOs
The Berkeley Executive Program in Management, is designed to create a deeply relevant, immersive and dynamic learning experience for senior executives, ready for the next level of leadership challenge. Participants may come from a range of industries and functions and all  will be technology savvy, open to innovation and change, and  driven to make a difference in their work environments. The program will benefit senior professionals with:
Significant experience and demonstrated career progression and success across levels, including

CXO's, Directors, Presidents, VP's, etc.
Managers of managers
Senior functional managers and business heads
Individuals with outstanding careers and leadership roles in a variety of settings

A strong drive to succeed and aspirations for reaching beyond the obvious career milestones.
Demonstrated ability to adapt, learn and apply new knowledge in varied situations.
A minimum of 10+ years of work experience in functional, technical, or business roles.
A graduate degree with a strong academic track record.
Fluency in written and spoken English.
The Berkeley EPM has emerged as program of choice for senior high potential leaders with global roles and aspirations. Participants bringing in a rich mix of experience in functions and verticals in knowledge driven industries. Below is a brief overview of participant mix.
CLASS PROFILE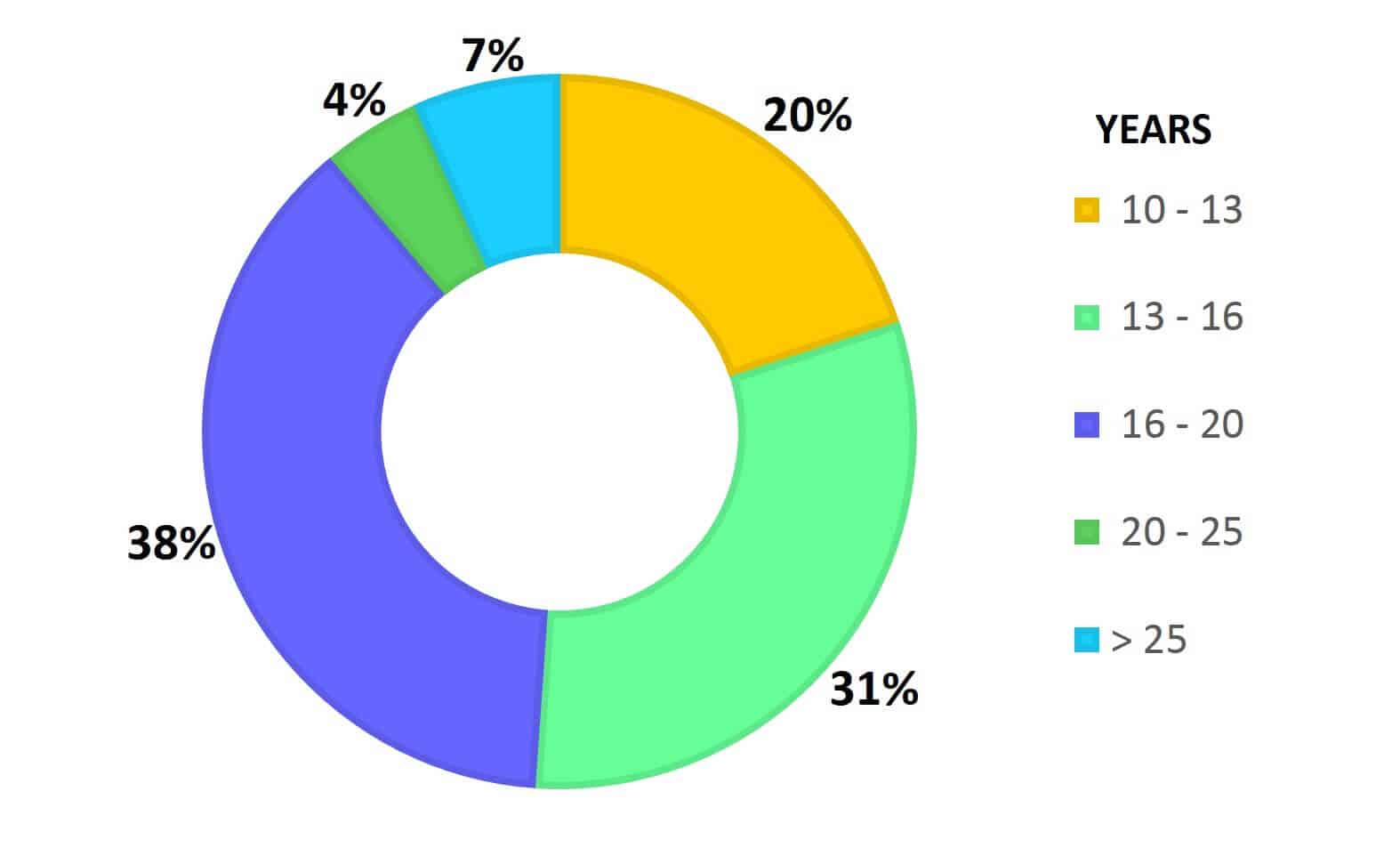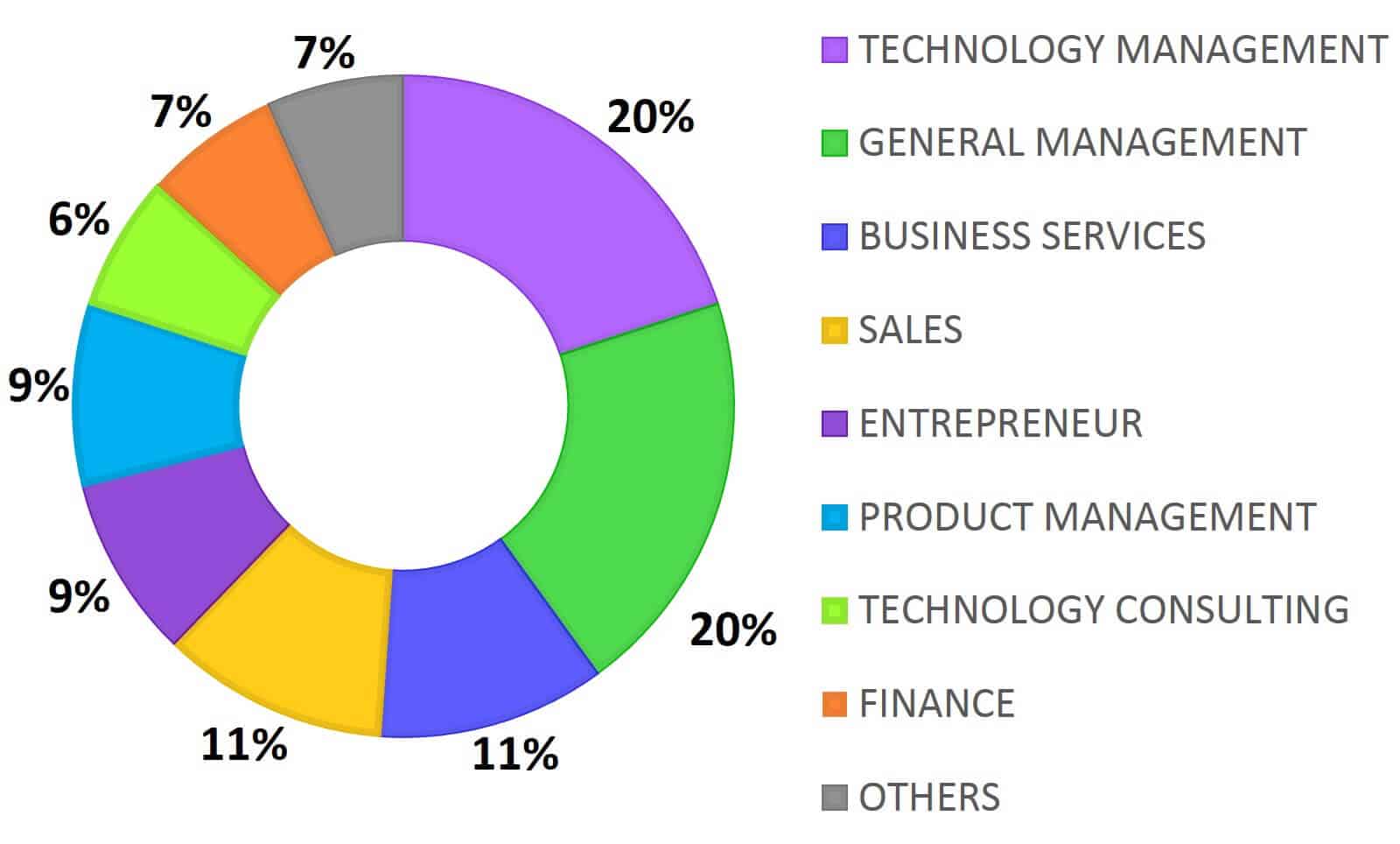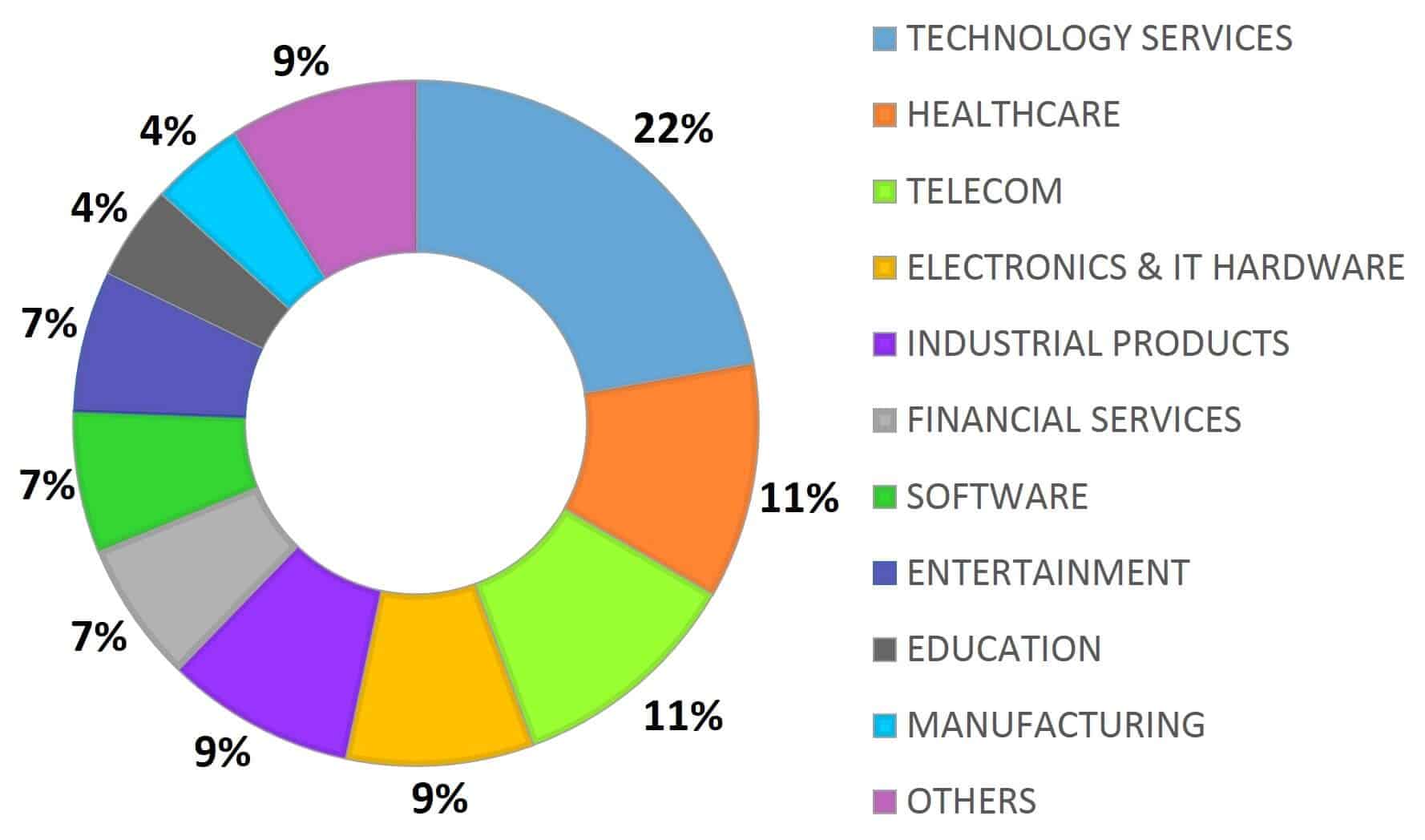 Faculty at UC Berkeley's Haas School of Business comprise some of  academia's and industry's most forward-thinking minds. Haas is ranked #1 for having the "best professors" in the Princeton Review's annual business school ranking (2013). 22 past and present faculty members from UC Berkeley are counted among the 72 Nobel laureates affiliated with UC Berkeley. They leverage their business expertise and thought leadership to shape the practice of management and create tomorrow's innovative leaders through executive programs such as Berkeley EPM. The result is a teaching team whose insights and grasp of business concepts  enable participants to become superior business leaders.
Program faculty may include:
The year-long program comprises 6 academic modules, 2 core foundational courses including a boot-camp, several workshops, and a capstone project covering the entire general management learning landscape.
ACADEMIC MODULES
CORE FOUNDATIONAL COURSES
The Financial Accounting module from Harvard Business Publishing is an introduction to the fundamental concepts of financial accounting in a management context. The module teaches participants how accounting systems are used to record the day-to-day economic activities of a business. Participants learn fundamental accounting concepts and then apply those concepts in a detailed examination of the financial statements used to describe the business. Throughout the module, participants are presented with real-world challenges that require them to interpret the financial data to find answers.
This module from Harvard Business Publishing provides a fundamental understanding of the principles, analytical tools, and knowledge needed to make good investment and financing decisions. The module introduces participants to finance ratios, forecasting methods, capital structure theory, and risk-return analysis and then asks them to apply these concepts in several different approaches to valuing a business.
Financial accounting and Corporate Finance module are followed by an in-person two day module delivered by Northwest Executive Education focused on applying the principles learnt on multiple domains. This module also explores applications in valuations in context of Venture Capital, Mergers & Acquisitions and Private equity transactions.
WORKSHOPS
Our partner, Northwest, will deliver workshops on topics contextual to India or a skillset that is absolutely essential and required to grow as a senior executive. Below is a list of topics covered in workshops led by industry professionals that will take place in between the academic modules.
Expert problem solving techniques
Managing successful operations
Balanced Scorecard
Managing your professional career
Business model transformation
Exponential and disruptive technologies
CAPSTONE PROJECT
The program includes a capstone project focused on implementing the learning within the program, in the context of your current or future work place. The project topics could include a business plan proposal for the organization to expand into a new area, a specific business challenge at your workplace, or an interesting opportunity in the broader industry landscape. Northwest Executive Education will work one on one with participants to help them identify impactful projects. The capstone project will have three phases at an Individual or team level:
Initiation and planning
Mid-term project review and workout
Final presentation to faculty panel and feedback session
INDUSTRY VISITS AND SPEAKERS

 
As part of the program, participants will be introduced to the innovation ecosystem of Silicon Valley and San Francisco-Bay area. This will be achieved through visits to:
Organizations that have developed and sustained a corporate innovation ecosystem
Exciting startups which are on the forefront of innovation and breakthrough business models
Accelerators and incubators that are deeply embedded in the entrepreneurial ecosystem of the Valley and constantly tracking patterns for identifying next big opportunity
Participants would get to hear from and interact with senior executives from some of these organizations and engage in a Q&A, helping them decipher success code, culture and values of this ecosystem.
INDIA INNOVATION FORUM
As a program participant you will get exclusive access to India Innovation Forum (IIF). IIF is unique two day event which brings together prominent stakeholders in innovation ecosystem such as Entrepreneurs, VC and PE investors, thought leaders and corporate leaders who are pushing the envelope in the most impactful manner. To learn more about speakers, agenda and view pictures from IIF at please click here.
Once you have joined the Berkeley Executive Program in Management, the next step is to plan your career growth roadmap. Early planning and committed execution is key to professional success, much like execution of your corporate and brand strategy at workplace.
Northwest career advancement services provides personalized support to a participant upon request (except company sponsored participants) to help develop their career advancement strategy and guidance for its execution.Northwest Education aims to add value through several interventions focused on providing the requisite support as you develop your plans and execute them.
On your request, a Northwest Executive Coach will work with you to help develop that plan through a detailed interaction and asking relevant questions, helping guide your thinking as you prepare for the next step. This interaction is broad ranging and is meant to address the gaps in your profile and leadership journey as well as develop measures to improve performance at work, and in advancing your career, within or outside the organization.
Northwest support includes:
Berkeley EPM follows a rolling admissions (first come, first serve) process and participant applications are evaluated as soon as they are received. The step-by-step process is outline below.
| Round | Deadline Date | Application Fee |
| --- | --- | --- |
| Early Round | January 28th, 2019 | USD 250 |
Please Note:
The early application and acceptance round increases your chances of acceptance in the program by 50%
Considering the limited seats in the program and first come – first serve admission process, it is always more beneficial for candidates to apply as soon as possible. 
Your application can be placed on the waiting list. If you are not offered final admission for the current program, you might be offered a place in the next year's program. In this case, your application fee will then be considered for the next year's program. 
Application fee is refunded only in the case an applicant is not offered an admission to the program. 
PROGRAM FEES AND FINANCING
The Program fee for UC BERKELEY EPM is USD 33,000 inclusive of all taxes. It covers teaching fees, all academic materials, lunches and select dinners. The Fees does not include transport expenses (domestic and international), any associated visa fees etc. and accommodation for modules and/or workshops in India. It also does not cover any other expenses that are not expressly mentioned above.
You are responsible for full payments of fees as per the guidelines to ensure that you are part of the program. Typically we see participants adopt one of the three routes below for paying the program fees.
Candidates can pay the entire fee through available funds/ savings
There is no difference in terms of payment schedule and requirements, should the candidates fund their own candidacy.
Financing by way of loans to pay the program fees and incidental costs is available to all participants through Credila (An HDFC Limited company) or Avanse (a DHFL Company) at competitive interest rates.
Subject to Participant meeting certain norms, loans of up to Rs. 17 lakhs may be availed without any collateral requirement. Decisions on loan approval and collateral requirements will be taken by the financial institution disbursing the loan, at its sole discretion
Please note that applying for financing by way of loans in no way jeopardizes a participant's admission evaluation. However, in order to ensure that your loan is disbursed on time, we suggest that all participants seeking loan financing meet the early application deadline .
Companies can support the internal career advancement of their high potential senior executives by sponsoring them in the program.
Companies interested in sponsoring their high potential senior executives and who want to learn more about the program should get in touch with Northwest at BEPM@northwest.sg to schedule a one-on-one discussion with a program advisor.
The program experience has been designed to be immersive, insightful and thought provoking in order to transform participants to innovative business leaders who will put new ideas into action. The UC Berkeley Center for Executive Education  has been offering executive education programs for several decades. These programs conform to the highest standards of quality and are taught by some of the best faculty in the world. The Berkeley Executive Program in Management delivers the same elite experience.
PARTICIPANT VIEWS
The videos below capture the participants' reflections and experiences of the Berkeley EPM.
The University of California was chartered in 1868 and its flagship campus — envisioned as a "City of Learning" — was established at Berkeley, on San Francisco Bay. Today the world's premier public university and a wellspring of innovation, UC Berkeley occupies a 1,232 acre campus with a sylvan 178-acre central core. From this home its academic community makes key contributions to the economic and social well-being of the Bay Area, California, and the nation.
TWENTY-TWO members of the Berkeley faculty have won Nobel Prizes, including SEVEN current faculty members. Additionally, 29 Berkeley alumni have won the award — FIVE of whom have served on the faculty.
A National Research Council analysis of U.S. universities concluded that UC Berkeley has the largest number of highly ranked graduate programs in the country. The analysis ranked doctoral programs within a range (such as between 1st and 5th), and found that 48 out of the 52 Berkeley programs assessed ranked within the top 10 nationally.
In 2016, 125 Berkeley graduate students earned National Science Foundation graduate research fellowships, compared with 88 for Stanford, 52 for Harvard, and 41 for Yale.
Ranked as #1 Public University Globally in Academic Ranking of World Universities and #4 in Global University Ranking by US News & World Report, UC Berkeley's reputation as a leader in innovation, research and teaching is unparalleled.
Get more information
Please fill out the form below to get more information about the Berkeley Executive Program in Management (BERKELEY EPM).